LUK BEAUTIFOOD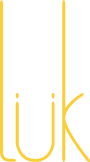 Luk beautifood is an all-natural, toxin-free Australian beauty brand designed specially for the modern, savvy woman who demands honesty, simplicity and quality without compromising on style, convenience and performance.
I recently had the opportunity to catch up with Cindy Luken the lovely and amazing woman behind LUK beautifood for a bit of a chat about what makes LUK beautifood so so so good !

—————————–
UPDATE – LUK BEAUTIFOOD is giving away 1 Lip Nourish Lipstick valued at $24.95.
All you have to do is ask Cindy a question using the comment section below.
Winner will be selected by random and announced Monday 19th Oct.
BK – I love the idea of make up being made from food – how did you come up with the idea?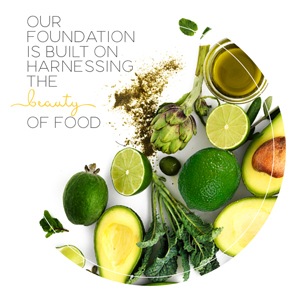 CINDY – 10 years ago I accidently saw how lipstick was made and as a food scientist it intrigued me. On researching I quickly understood that lipsticks are made of oils, waxes, butters, binders, colours and flavours and that the recipe looked a lot like a chemical cocktail not the skin-healthy recipe it could be.
This simple fact inspired me to create innovative makeup swapping in extraordinary quality skin foods without adding synthetics and hazardous chemicals for outer beauty and inner health.
It all boils down to the fact "If we eat clean food why on earth are we putting it on our skin as what goes on, goes in."
BK- I absolutely adore my Luk Lip Nourish Lipstick- it feels beautiful, looks great and tastes amazing too! How do you create you them?
CINDY – With food! As a food scientist and product developer I simply looked at a standard lipstick formulation and thought OMG, when on earth did we start making cosmetics with synthetics and how can I bring back a formulation to the basics of skin-nourishing oils instead of instead of hormone disrupting chemicals and carcinogenic derivatives.
So after 2 years of development and testing, Lip Nourish was born. I did the initial formulation development including creating the 7 beautiful citrus and spice flavours then sourced Australia's best colour manufacturer to perfect the shades and to quality manufacturing standards that I was familiar with in the food industry. I am a nut for detail including ingredients and finished good specifications to ensure a product delivers beyond expectation.
Visit the LUK Beautifood Website here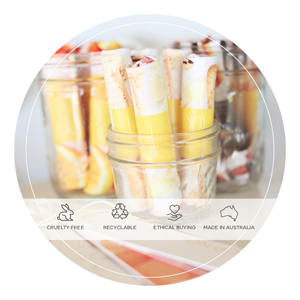 BK- Are your products well tolerated for people with allergies?
CINDY – Yes and No. They have been formulated without ingredients that cause skin sensitivities and allergies such as synthetic preservatives, fragrance and dyes and petroleum based ingredients.
Our modern approach to beauty is powered by 3 foundation pillars: 100% Natural, Toxin-Free + Food Active so that means we explore every category of ingredients used in makeup and ensure we don't use any that cause your skin grief like flare ups, dryness and itchiness. So this means you won't find preservatives such as parabens, phenoxyethanol, sorbates, formaldehyde releasing ingredients, BHA & BHT, triclosan etc – in other words we don't swap one 'known' chemical for another that is not yet on a consumers radar.
We also don't use any synthetic colour such as Fd&C Yellow No. 6 (Ci 15985), Fd&C Red No. 40 (Ci 16035), D&C Red 6 (Ci 15850), D&C Red 7 (Ci 15850) – we eliminated them from our foods and pantry years ago so why still apply them to you skin as 60% of what goes on goes in? Instead, we use oxides and natural pigments from fruit and vegetables.
Like food, ingredients that can cause allergies include soy, gluten, dairy, seafood and nuts. We are gluten, dairy free and seafood free but we use beautiful nut oils, a soy based lecithin and cold pressed organic oils of spice and citrus to flavour and scent our products – the actives in these oils are declared as allergens such as **d-Limonene, **Linalool **Citral **Geraniol **Citronellol **Farnesol.
We believe it is a far better choice to use the natural oils from say lemon rind than using a synthetic cocktail of unknown ingredients. By trademark law the ingredients in a fragrance don't need to be declared to protect the maker so ingredients such as phthalates which are known hormone disrupters may be present to make the fragrance last. Yikes!
BK – Do you believe in washing off your makeup each day (even natural makeup) so they don't block pores?
CINDY – Yes – you need to cleanse your face every evening to remove the products you have been wearing through the day and to remove potential skin- damaging 'debris' that may have inflammatory or free-radical properties such as dirt and pollution.
One of the best makeup removers to do this lives in your pantry – a cold pressed oil such as olive or even an organic sunflower rich in vitamin E. Simply use a cotton pad and swipe away the grime then was with warm water and a face washer.
But when it comes to my lipstick, you don't need to wash it off – ever! The best part about Lip Nourish is that it won't dry out your lips or damage them and you can wear it overnight to nourish and hydrate your pout.
BK – Would you ever go back to conventional products?
CINDY – Only if I could not find a 100% natural product that performs as well as conventional products – and thankfully that is now never. There are lots of beautiful product made by indie brands such as luk beautifood that allow you to feel and look beautiful without compromising on style or results. Aren't we so lucky?
BK – What do you love most about what you do?
CINDY – Helping women to feel good. I have a philosophy that if you look good you feel good and if you feel good you look good. It is not about comparing yourself to someone else but it is about finding your own heart, your own pulse. There is nothing more beautiful than a woman who walks into a room and her energy and radiance captivates you.
I don't follow believe a woman needs to be overly made up or have her natural beauty concealed by layers and layers of heavy makeup. Feeling good about yourself starts with nourishing and nurturing your body from the inside out and then simply using makeup to highlight not hide your natural beauty.
That is why my business's tag line is "be delicious inside out' (we love the feel-good cheekiness that tells a woman she is beautiful all over!). I created THE BEAUTY KITCHEN to help woman learn about food and to show them how eating healthy, beautiful food rich in food actives that feeds your skin, balances your hormones, provides you with sustained energy and tastes delicious.
I want to disrupt the beauty industry and give every woman the opportunity to cultivate her own beauty without compromising her health, wellbeing or time. And the interest in living a healthier, low-tox life is driving this. Isn't it wonderful?
Visit the LUK Beautifood Website here
Or follow them on
https://www.pinterest.com/lukbeautifood/
https://instagram.com/lukbeautifood/
https://www.facebook.com/lukbeautifood